I've just come from a thin strip of volcanic ash near Antarctica, on which no mammal except bats set foot until a thousand years ago, and which today is mostly inhabited by sheep and by people who say "nigh-oh" when they mean "no." I'm referring, of course, to New Zealand — or as the locals call it, "Middle Earth." My colleague Andris Ambainis and I were in Auckland for four days, en route to QIP'2007 in Brisbane. While there, we were fed and sheltered by our friend Miriam and her boyfriend David. Miriam was both my housemate and officemate my first year at Berkeley; she now does user-interface research for a web-design company called Shift. You can see some of her handiwork, and learn more about her sheep-intensive homeland, by visiting this website. Hey, if Miriam took you around a place like this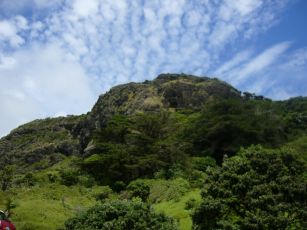 you'd shill for her too.So, now that I was surrounded by one of the last relatively-intact wildernesses on Earth, what did I do there? If it were up to me, mostly blog, eat, and check email. Fortunately Miriam didn't let me get away with my default ways, and repeatedly dragged me by my ears on Cultural Learning Experiences. And that's what allows me to present the following Shtetl-Optimized New Zealand Educational Supplement.
Auckland is almost certain to be destroyed sometime in the next few millennia by one of the fifty or so active volcanoes it's built on. On the bright side, like most of the world's current cities, it will probably be underwater long before that.
New Zealand is the first place I've visited where the ozone hole is a serious everyday concern. Especially now, in summertime, when the hole over Antarctica is largest, you're not supposed to go outside for even a few minutes without sunblock.
I'd always imagined the Maori as a nearly-extinct people who lived on reservations doing tribal dances for tourists. Actually they're ~15% of the population, and have so assimilated with the pakehas (whites) that these days Maori kids get sent to special schools, weekend programs, etc. to retain something of their language and culture. (Like Hebrew day school but with more jade weapons.) Andris and I did see a traditional Maori war-dance, but you could tell that the people doing it were going to check their text messages as soon as it was over.
New Zealand was pretty much the last habitable landmass on Earth to be reached by human beings — not even the Maori got there until 1000AD. By comparison, the Aboriginals were already in Australia by 50,000BC. So why was New Zealand so much harder to reach than Australia? When we examine a map

a possible answer suggests itself: because New Zealand is so friggin' far from everything else. Australia is practically in swimming distance from Southeast Asia by comparison. Because of this, reaching New Zealand and the other Pacific Islands took advances in boat-building and navigation that only happened recently in human history. Here's another thing I never really appreciated before: the people who did get to these islands weren't just drifting around randomly in their canoes. They knew exactly what they were doing. Like the Europeans who came later, they were setting out repeatedly on large, organized expeditions with the specific goal of finding new islands, returning to where they started from, and then coming back to the new islands with a settling party. Ideally the new islands would be chock-full of tasty animals like the moa that, unused to land-based predators, could then be hunted to extinction.
Alright, enough book-learnin' — let's see some more pictures.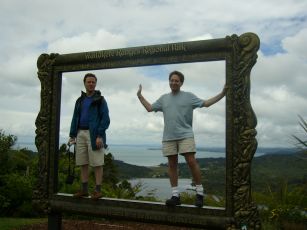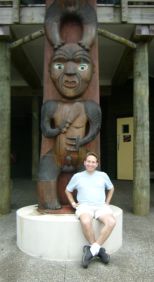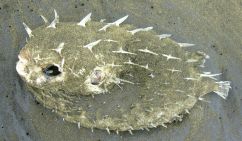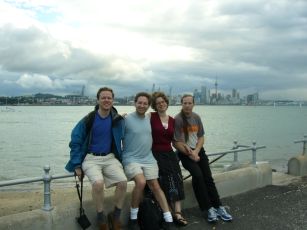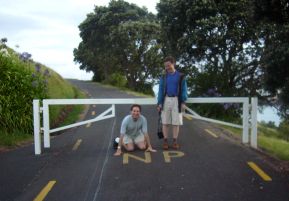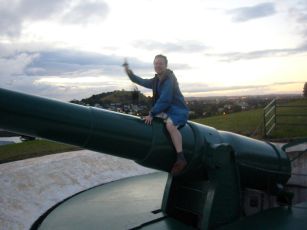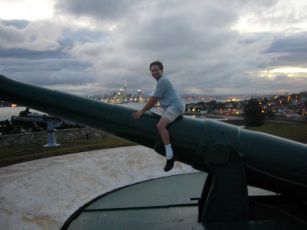 NerdNote:
When I first published this post, it mysteriously refused to show up. Finally I figured out the problem: I'd listed the date as January 29 (which it
is
here in Australia), but the WordPress software thought it was still January 28, and that it should therefore wait a day before updating!